2021 State of Internships in India
Your wait is over. India's first comprehensive research study on internships is finally here. A joint project between MBAspark.com and Octane Research, this is a detailed industry research that covers employers, academia and past MBA students. The research team has conducted primary research covering thousands of MBAs, hundreds of recruiters and a sizeable number of academic institutions in India (Autonomous Business School campuses and also Universities).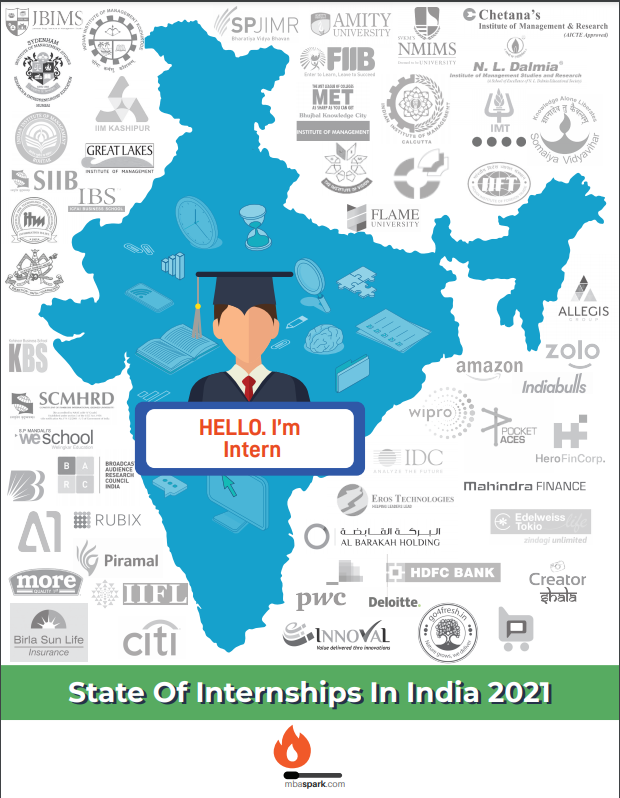 This research report covers the following important points pertaining to internships in India:
For current MBA students: What are employers looking for when recruiting interns? According to employers and academia, how can you get ready for a compelling internship experience? What are best internships, how many PPOs (Pre-placement Offers) are made to India MBA internships or SIPs? Which are the best brands in India for internship experience?
For employers: What are students looking for in an internship experience? What are their satisfaction levels with internships offered by corporations? How can companies improve their internship programs for future MBA interns?
For academia: How can India B school campuses improve the internship experience for both students and corporates? What are the new opportunities in further building on the internship needs of the corporates? How can campuses equip students with better prep for the internship selection readiness including internship interviews?
Share your details with us and download your own copy of this detailed 25 pages of insights in this research report.
By sharing your information you are agreeing to receiving email updates from MBAspark.com. You can always unsubscribe at any time.
Your information is kept confidential & not shared with any third party.